Finish your updated décor with window blinds and shades
Once the look of a room has been updated with the latest and greatest in wallpaper designs, then the windows can be left looking decidedly sad. If this is the case in your home or office then the next step is to update your window décor with new window blinds and shades. Adding new wallpaper to a room is a quick and easy way to update the look and feel of your home. But just as ceilings are often overlooked as a point of decoration in a home another aspect of the décor which is often not given enough consideration are the windows and doors.
Window blinds and shades can provide many uses in a space; they are functional and provide the home or business owner with privacy and can protect your home or business from the prying eyes of neighbors (or worse). Literally "blind" to blind your vision of what is inside a room. Blinds and shades can also provide protection for furniture, carpets and fabric in a room by protecting from the sun's ultra violet rays which can be so damaging and prematurely aging to fabric.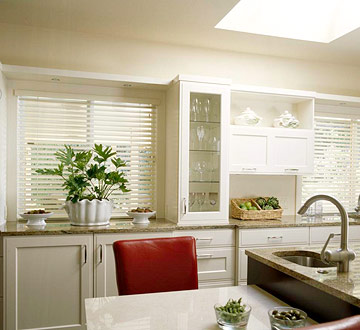 ---
Window blinds and shades also add style and color to a room; the variety of colors, shades and fabric textures in which window coverings can now be purchased allows blending the blinds and shades perfectly with the furniture and other design elements in the room to match the home's light and mood.
It is important to consider what look you are trying to achieve when deciding which type of window covering that you want for your windows and doors. Even though the term "blind" and "shade" are often used interchangeably, it helps to understand the basic difference between a blind and a shade when deciding what look you are trying to achieve for a room.
Blinds have been around for a long time. Reportedly, the early Egyptians strung together reeds to make window coverings and the Chinese cultures used bamboo. The Venetian traders reportedly brought blinds back from Persia (Iran) and the modern Venetian blinds were born. These early varieties were made from strips of cloth and were raised by a string connecting each slat. The more modern Venetian blinds tended to be made of metal and eventually today of vinyl that can be presented in many colors and shades. Blinds are made with either vertical or horizontal slats that can be rotated for privacy control and maximum light tolerance.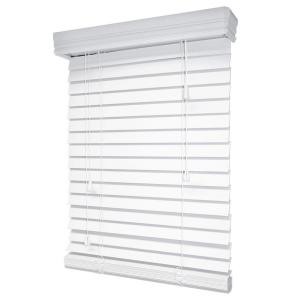 ---
Shades are made of continuous fabric or tightly adjoined materials rather than the series of widely spaced, rigid slats used for blinds. Window shades often present a softer more romantic shape than blinds. A shade then is generally raised and lowered and does not have the moveable slats that blinds have. Shades are window coverings made of materials that can also be permanently pleated such as; Roller shades which are slightly stiffened window shades that retract by wrapping tightly around a steel or wooden roller. These usually feature some form of spring-loaded lift mechanism to easily retract the shade around the roller.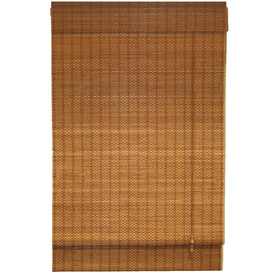 ---
Roman shades appear fairly flat and unbroken when extended, just like other window shades, but retract into a series of large folds around supportive battens when raised. The category refers to all shades that are constructed with fabric which folds or gathers when opened. 
If the blind or shade has a more functional role in the room then do you need a black out window shade? These types of shades are popular for many reasons but primarily because they prevent any light from penetrating into the room and therefore are especially useful in babies' nurseries, bedrooms or media rooms.
No discussion of window covering treatments would be complete without discussing Window Shutters. Window shutters like window blinds, are usually made from rigid horizontal slats that open or close in unison. The major difference between blinds and shutters is that shutters are usually heavy and wooden, and swing open on hinges – away from a window – for more light rather than horizontal blinds which raise and lower in order to let the light in. 
Return from Window Blinds and Shades to designer-wallcoverings