Professional WallCovering Installation and Removal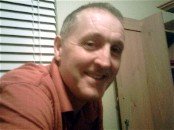 Hello, my name is Brian and I began my career hanging wallpaper in England over twenty years ago and I have been in the Tampa Bay area for the last ten years.
Many of my clients are surprised at how quickly I can remove or hang wall-paper - well, after all this time, hanging wallpaper is second nature to me and I guess I make it look pretty easy to most people.
Hanging or removing wallpaper can be an enjoyable task if you like to get into Do-It-Yourself-Projects and you have the time. However, hiring a professional for wall-paper installation or removal can save you huge amounts of time and in some cases, aggravation! Because of my many years of experience, I have learnt many tips and tricks that make hanging or removing wallpaper painless and quick. 
Request a free estimate from Brian 
Therefore, if you would prefer to have your decorating needs taken care of in a timely and professional manner then please feel free to contact me.
I have extensive experience in hanging all types of residential and commercial wallcoverings; from pre-pasted vinyl to hand-printed uncut wallpaper, English Anaglypta, bamboos, grasscloth and foil paper. I also specialise in the installation of Torn Paper, Weathered-Stone and the new Tattoowall digital murals. Please feel free to contact me to discuss your next wallcovering installation project.
Excellent craftmanship and outstanding customer service are my by-word. Hunter Wall Coverings provides services to both residential and commercial sites and is always on the cutting edge of providing new and innovative products to the home-owner and designer community.
Brian can be contacted at (813) 760-6651 or use our contact page to e-mail through your request by clicking below: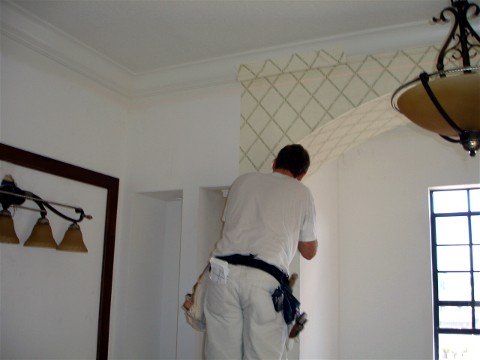 Schedule a Free Estimate from Brian Now
CONTACT INFORMATION
BRIAN HUNTER,17604 BOY SCOUT ROAD, ODESSA, FLORIDA, 33556
(813) 760 - 6651 
I also believe in "paying it forward" and in 2005 I had the privilege of working with the ABC television show Extreme Makeover Home Edition.
I worked with some other great paper-hangers in the Tampa Bay Region who are all members of the N.G.P.P. and I had the special job of working on Ty Pennington's "Secret Room" for the Dolan Family.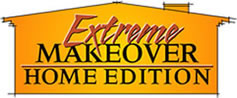 Hunter Wall Coverings is a proud member of the NGPP National Guild of Professional Paperhangers, Inc. 
Return from WallCovering Installation and Removal to Home Page